Bod-ē Pro Supplements & Wellness Drinks
In our fast-paced society, it's easy to find yourself prioritizing work and social responsibilities over your own wellness. That's where Billy McSwain Inc. comes in. Providing Bod-ē Pro products, the entire United States, and Internationally, we're passionate about helping clients enhance their lifestyles.
Our supplements and wellness drinks are made in a pharmaceutical-grade manufacturing facility, so you can feel confident about what you're ingesting. Whether you're looking to increase energy levels, beautify hair and skin or simply provide your body with some much-needed nourishment, the Bod-ē Pro product line has what you're craving!

Shop Now Bod-ē Pro Talk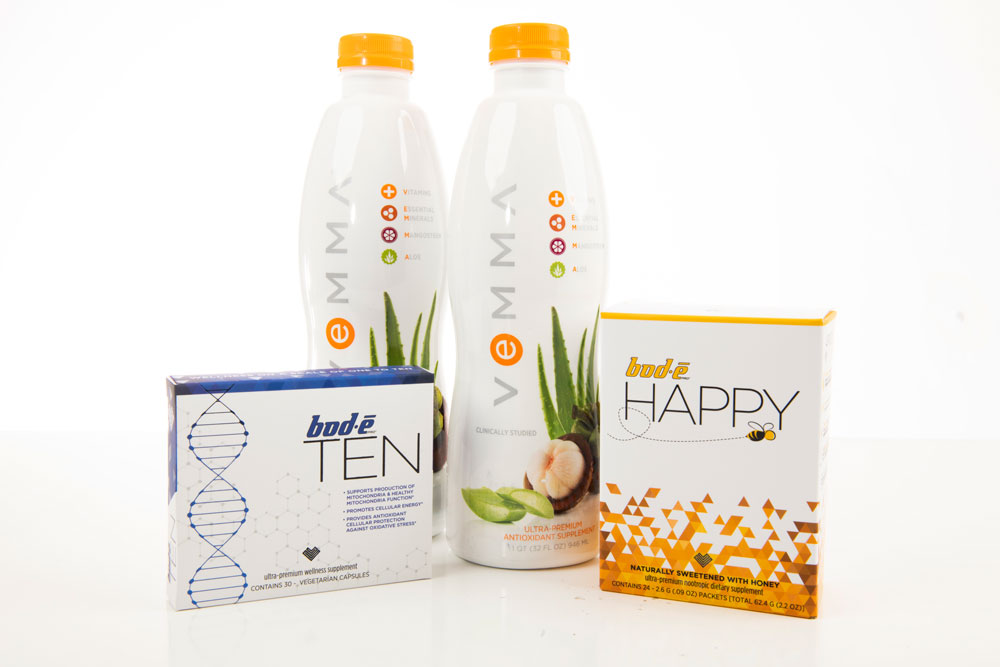 Featuring our Age Smarter Pack
Try our best selling starter pack today!

Age Smarter Pack includes:

1 Case Vemma (2 – 32 oz. bottles)
1 Box TEN (30 capsules)
1 Box Happy (24 packets)
100 points

Buy Now
---
Check out more products below! Click to learn more information.